7 Amazing Marketing Ideas for BFCM
Offer Hourly Deals
Having specific deals in certain hours will work best for high traffic stores. Offering special deals will keep your customers stay and curious then come back your site more frequently to get your offers.
There are many versions of this marketing ideas, it all depends on your creativity. However, remember that you should keep your mystery offers more valuable than usual; for example, you can offer an extra discount of 30% from midnight to 6am as this period seems to experience the lowest traffic in your online store.
One thing you have to keep in mind is that keeping in touch with your customers and have them engage in this campaign will be the key factor. Hence, notice your customers frequently and continuously about what are happening in your online store is a must. Things which can be done include: creating a banner on your homepage and popular pages, sending email reminders, promoting hourly deals on social media (like Facebook, Twitter, Instagram, Google ads..)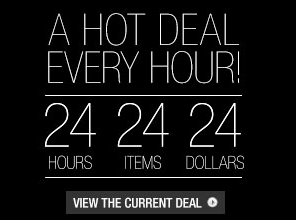 Create Gift Ideas
As Christmas is coming in 1 month after BFCM, most of people will shop to find cool presents to gift. Thus, creating a gift guide will allow your customers (and those who buy gifts for your customers) to find you. As you can see below, about 22 million results for gifts for boyfriends this Christmas are found on Google. This shows that the demand of gifting and gift ideas is vast.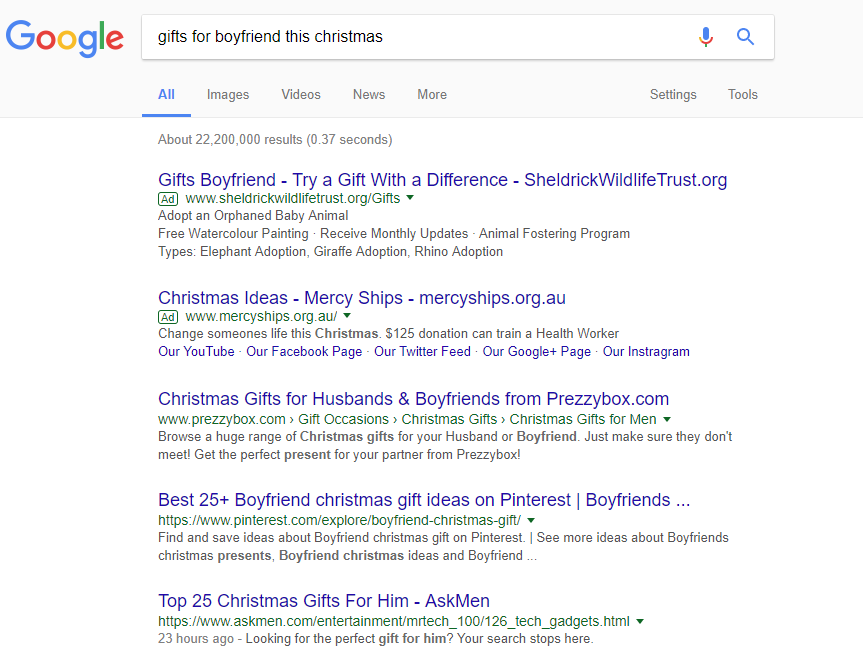 And imagine that your blog posts or collections can be found easily on search engines, earning big money this holiday shopping season is no longer big deal.
Along with releasing blog posts or collections about gift ideas, optimizing them for SEO is really important. Also, you can send emails to your subscribers and present those gift guide on your site to attract more customers.
Offer a Free Gift
Who doesn't love free stuff? Human needs and demands are unlimited; furthermore, gifting is kind of tradition over this year-end season. Let's offer your customers free gifts in their checkout to encourage them to buy more.
Remember that gifts should either come useful with your customers' purchased products or help promote the items for your online store. For instance, shampoo samples with the similar scent will be the best gift for shoppers who purchase perfume
Extend Your Sale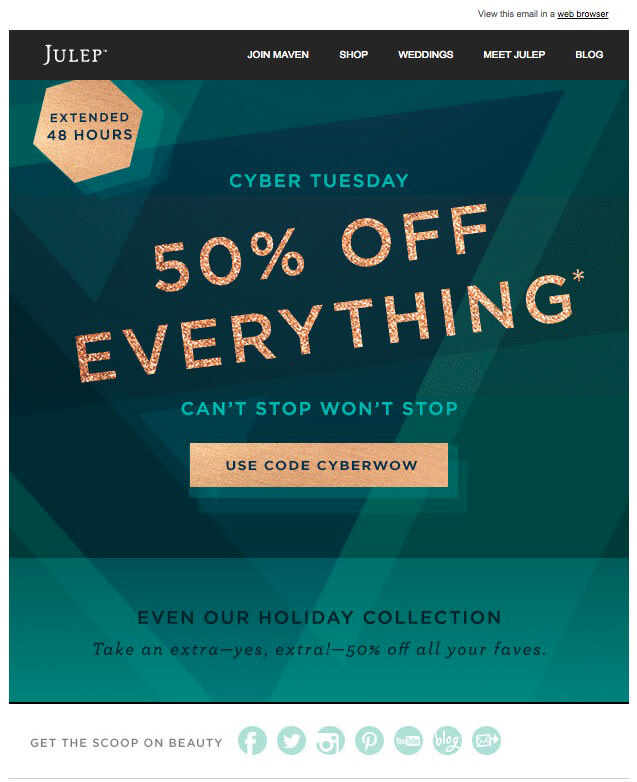 It is said that longer shopping time is one of most effective methods used to boost sales for any enterprises. Why can sales time dramatically affects your business? Black Friday is considered to be the best time in the year for any enterprise to increase revenues. Therefore, many businesses, especially online merchants take advantage of this chance to clear all their inventory. It is reasonable to extend sales day after Black Friday to encourage customers to purchase more. Especially, when people receive gift cards or money as a gift in Friday, they have more tendency to use the money or vouchers to redeem for wishing items.
Once deciding to prolong shopping season over saturday and sunday, you should remember to plan an appropriate discount strategy. For example, gifting can be used on saturday, and discount price can be applied on sunday.
Take Advantage of Hashtags
The development of advanced technology enables people to purchase goods more easily and conveniently. Therefore, beside trying to stay active on social networking sites, you also need to pay attention to attach hashtags in your post.
With the function to help web browsers easily identify what kinds of stores are selling the products they want to buy. Therefore, beside some normal hashtags as usual, during shopping season try to include hashtags like #blackfriday, #blackfriday2018, and so on. By using these hashtags, customers who are craving to look for some gifts on the occasion of Black Friday only can reach your store without any difficulty.
Offer Mystery Savings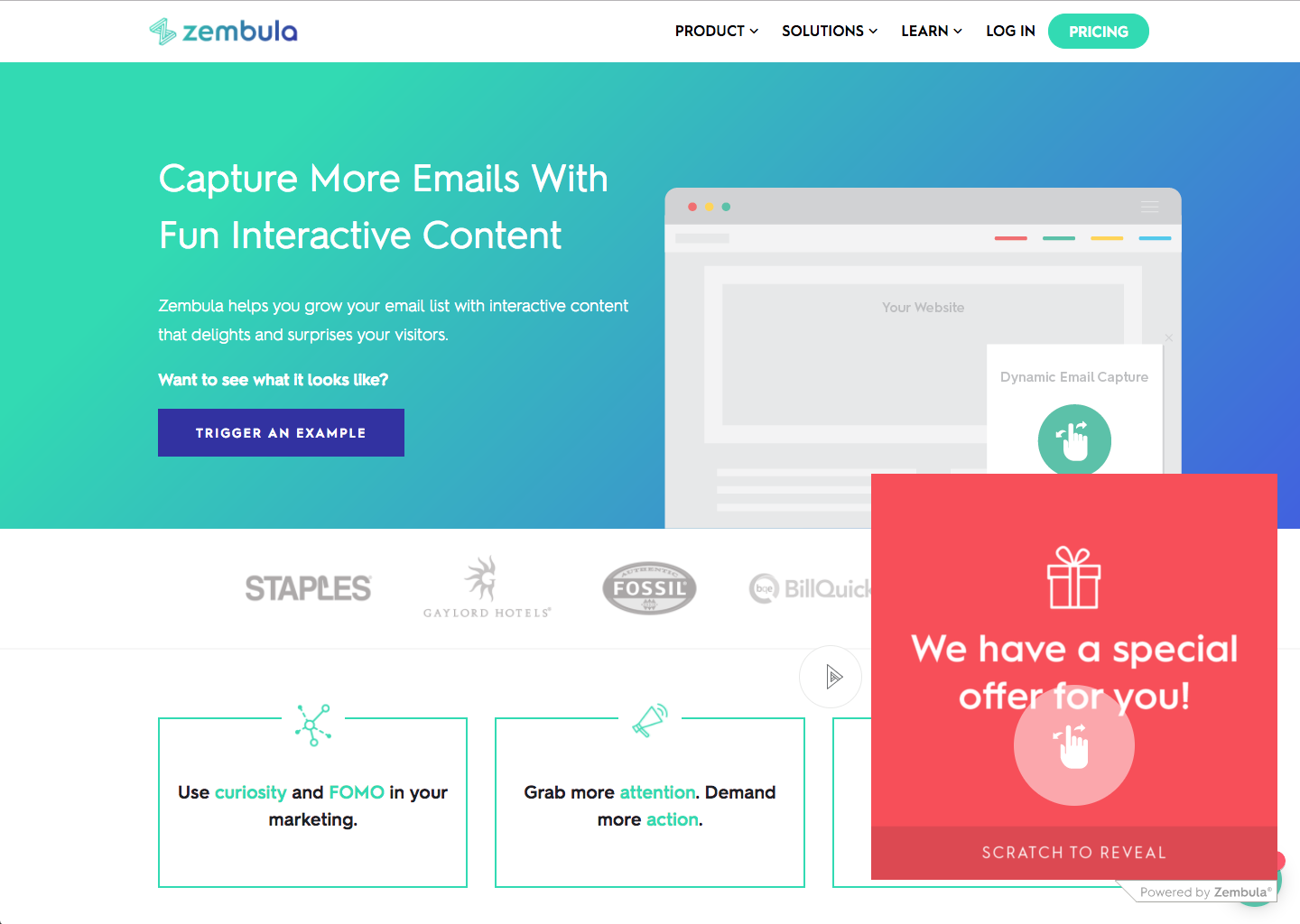 People are often attracted by something mysterious; therefore, if your store can offer customers a perk that make them curious about it, they will more likely to purchase more. There are several ways that can be applied to any online merchants.
For example, there is a tool named Zembula which enables store owners to create scratch cards. After that, they can themselves find out the value of cards and continue to use it in the next order at your store. Besides, a miracle circle that allows consumers to participate in a kind of game to select a gift randomly. When people purchase goods at your store with fun and receive unexpected discounts, they will probably stay longer and have a tendency to come back to your merchant.
Create printable gift cards for your customers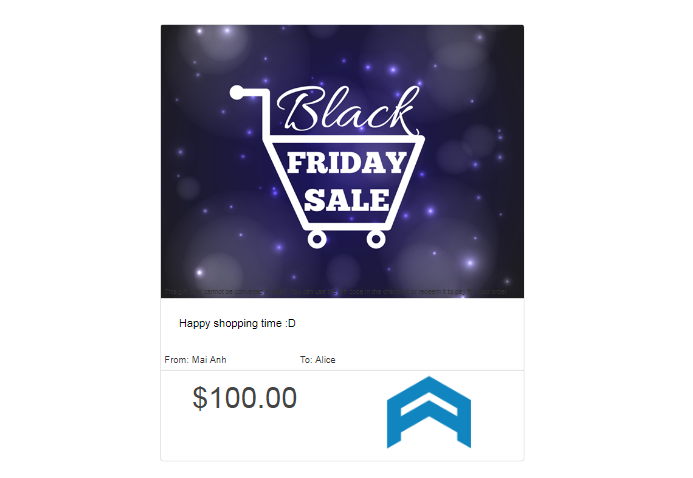 Gift vouchers have been increasingly popular in the job market. Because buying a gift certificate is beneficial to both sender and recipient, card offer seems to be much more favourable by many people. Especially, when buyers do not know what gift to present to their beloveds, a gift certificate is the best option. Therefore, you should equip your store with an extension such as Mageplaza Gift Card extension which allows users to generate gift vouchers.
If you still do not know much about how a Gift Card extension functions and how greatly it contributes to the success of your store, visit the webpage Magento 2 Gift Card extension to find more detail information.
In conclusion, there are many ways that you can apply to your store. Depending on what kinds of goods you are selling, you will find appropriate strategies for your system. When development of advanced technology is much more available, you also need to invest more about online marketing to support for your online merchant. To find more information about some helpful extensions, you can visit Magelaza to experience various amazing modules.
Looking for more Marketing Solutions for Magento 2 stores? Take it here!

New Posts

Subscribe
Stay

in the know

Get special offers on the latest news from Mageplaza.
Earn $10 in reward now!