Best Magento 2 Amp Themes
The Most Popular Extension Builder for

Magento 2
With a big catalog of 224+ extensions for your online store
-– layout: post title: "Top 13 Best Magento 2 AMP Themes" h1-title: "Top 13 Best Magento 2 AMP Themes" meta-title: "Top 13+ Best Magento 2 AMP Themes" meta-keywords: meta-description: "Discover the top Magento 2 AMP themes for lightning-fast mobile pages. Boost your site's performance and user experience with our list of the best options." permalink: "/blog/best-magento-2-amp-themes.html" published: true allow_search_engine: true sitemap: true auto-update: true allow_comment: false categories: blog topic: topic-label: tags: author: sam image: https://i.imgur.com/H2ONTxV.png —
Ecommerce businesses have become trendy for every business now. Almost all people intend to purchase online instead of going to offline stores, the simple reason as it saves more time and effort. There are many platforms for you to choose for your store; however, Magento 2 is the best option to build an eCommerce store. It brings a lot of benefits for online shoppers such as powerful configuration, various outstanding features, upsells and cross-sell, easy 3rd-party integration, etc.
If you are planning to choose a stylish theme for your online store, which attracts customers at first sight, but it's so difficult to do this. Don't worry; please follow this post to the final word.
Besides, one of the critical factors that affect your business's performance is the speed of the Internet. Suppose your internet speed is slow when customers visit your store; they surely don't want to continue to make a purchase. Then, you had better find a solution to resolve this problem. It's precisely an AMP(Accelerated Mobile Pages) technology that helps speed up access to websites on any device nowadays.
In this article, Mageplaza would like to gather a list of 13 Best Magento 2 AMP themes. Everything you need will be integrated into this post. It not only helps you choose beautiful themes, but also provides AMP technology to enhance the best website speed.
Without further ado, let's dive in!
Table of Contents
Top 13 best Magento 2 AMP themes
This list is concluded from Themeforest and Templatemonster with the highest ratings and reviews from real buyers. The price range is from $49 to $179. So let's explore which is the best fit for your Magento 2 store.
1. SmartHome - AMP Home Electronics Magento Theme
SmartHome - AMP Home Electronics Magento Theme, like its name, is a popular AMP theme in Electronics for Magento 2 store, even if you can also sell computers, home appliances, or smart home electronics. Thanks to the Image Slider extension that is included in SmartHome, your customers will be attracted by various colorful banners with eye-catching animation effects.
In addition, you can set the full-screen slider at the top of the page that helps highlight your products for customers. More importantly, AMP technology integration is an ideal tool to improve website speed better. From that, you are able to boost sales effectively.
Outstanding features
Easily present important information with website slider
Allow creating and setting custom slides with promos, new products, etc
SEO optimized supported
Flexible design
Retina ready
Support Mega Menu
Support Drop-down Menu
2. RedDragon - AMP Martial arts shop Magento theme
Another Magento 2 AMP theme is RedDragon. It's called a Martial arts shop Magento theme which is a perfect choice to begin an online store for selling Boxing and MMA gear. This theme can be suitable for boxing, judo, yoga, karate, fitness, gym supplies, or sports clothing online stores. This multi-feature theme is also included with a number of Magento 2 modules such as Featured Products, Newsletter Popup, Ajax Search, Site Maintenance, Ajax Compare, SEO optimized. This theme is specially powered by a new technology, AMP, which only takes 2-3 seconds to load the contents on mobile devices.
Outstanding features
Allow store shoppers to display multiple products with more options.
Easy to search any product when you type
Newsletter pop-up included
Support Image Slider
Various product types
Support Mega Menu
Search Engine Friendly
3. MAGETON - AMP Multipurpose Magento 2 Theme
There is another theme in Magento 2, including AMP, is Mageton. This theme's price starts from $89, and you can get the free support within 6 months. It is the most versatile theme with more than 20+ pre-design layouts and 7 different themes (Jeans, Wholesale Store, Shoes Store, Jackets, Fashion Store, Umbrella, and Tweeds Store), which will make your website more unique and beautiful than it has ever been.
More than that, Mageton theme integrates many powerful modules for Magento 2 that help you optimize your store better, such as Ajax Search, Social Media, Google Map, Mega Menu, Blog, Social Login, Special Price Countdown, and more. Importantly, thanks to AMP, you can improve your site rankings in Google, and of course, your website can be on the top of search results.
Outstanding features
The Image Slider module allows setting your custom slides with promos, new products, or other things you want to highlight.
Various products types
Ability to search thanks to Ajax Search quickly
SEO Optimized supported
Google Fonts included
Layout Switcher supported
Newsletter popup supported
4. Spicelo - AMP Spice Shop Magento Theme
Spicelo, like its name suggests, is another AMP theme for Magento 2 stores. It's a premium restaurant theme that offers you a mouthwatering spice presentation. Spicelo theme is entirely compatible with any devices such as desktop, smartphone, tablets, PC. Also, thanks to versatile sliders, banners, product labels, and ratings which are included in this theme, it will help the online store become catchy for your visitors to join.
Moreover, AMP technology packed in Spicelo theme will enhance mobile page loading speed 5x faster. Why don't you try this theme for your Magento store and surprise your customers?
Outstanding features
Support Sliced PSD
Search engine friendly
Powerful admin panel
Ajax technology included
Extensions packed: Ajax Search, Mega Menu, Ajax Compare, Newsletter popup, Shop by Brand, Blog, AMP, Special Price Countdown, Social Login, Quick View, and more.
5. Trendy - AMP Minimal Fashion Boutique Magento Theme
Trendy is a minimal fashion boutique theme. It's a perfect selection if you are looking for a modern and catchy theme. Not only does it provide a stylish design for your store, but it also is packed with a lot of powerful features for boosting sales effectively, such as Slider, Mega Menu, Promo banners, Add to Wishlist, etc. Besides, you can also begin a Blog to give your customers all the necessary information about your store as well as your eCommerce business. This will help enhance SEO rankings for your online store better.
Another impressive feature is an AMP. Thanks to this helpful feature, your mobile page content will be loaded instantly within 2-3 seconds instead of waiting for up to 20-30 seconds. It is also a factor that helps Google search engines mark your store on rankings.
Outstanding features
Retina ready
Optimized for SEO
Accelerated Mobile Pages (AMP)
Google Fonts
Cross Browser supported
Firm Slider included
Extension accompanied: Ajax Search, Mega Menu, Featured Products, Ajax Compare, and more.
6. Magetique - AMP Multipurpose Magento Theme
Magetique is another AMP-ready theme that includes 5 premium layouts packed to fit a variety of niches. In addition, it is suitable for multiple stores such as fashion, grocery, supermarkets, tools, skin, sports, electronics.
The multi-feature theme is included with a lot of Magento 2 modules like Product Labels, Featured Products, Ajax Search, Mega Menu, Ajax Wishlist, and more. Especially with the Accelerated Mobile Pages integration, the page loading time will be optimized faster. AMP allows customers to quickly load the mobile page content, which can help them have the best experience when moving on to browse. Afterward, their shopping decision will take place quickly.
Outstanding features
Show product information with website slider
Ability to search products quickly with Ajax Search
Enable adding the favorite products to the wishlist
Support Shop By Brand
Easy to log in the page thanks to Social Login
Be able to share the favorite products the social media with Social Sharing
Support Social Icons
AMP supported
Allow building a Blog page with Blog extension
7. Shopper - AMP-ready Magento 2 theme
The most common AMP-ready Magento theme is Shopper. It is a powerful premium theme that is perfect for any type of store. Also, it comes with excellent extensions like Ajax Price Slider, Custom Grid modes, Revolution Slider, Navigation Menu. This theme starts from $55; however, you won't have any support from a vendor.
The theme's price is only $55, but it is packed with a lot of great features, especially AMP. For example, it enables your customers to load the page in a flash. And, of course, they don't need to wait more time to display the mobile page content. AMP technology indeed brings the perfect user experience.
Outstanding features
Google fonts supported
Ability to show your custom content as a drop-down block in the navigation bar
Include sliders for Up-sell Products and Related Products blocks
Cloud Zoom integration
Flexible navigation menu
Easy to view product details with Quick View extension
Ability to customize product image size
8. Fastest - Multipurpose Responsive Magento theme
Fastest is a wise choice for the multipurpose store launching on Magento 2 and 1. It has a user-friendly interface and a good customer experience. Besides, this theme can be responsive on any device, especially on mobile devices. Thanks to AMP technology, it helps customers to have the best experience when loading the page content. Your visitors will only take 2-3 seconds to show all contents of your store on a mobile platform. It indeed brings enjoyment for them when surfing on your website.
Furthermore, the Fastest theme is accompanied by many extensions, which is very cost-saving and supportive for your Magento 2 website. They are One Step Checkout, Layered Navigation, Ajax Cart Pro, Mega Menu, AMP, Quick View, and more.
Outstanding features
Mega Menu Pro supported
Include Fly Ajax Cart Pro
Ajax Layered Navigation supported
Intelligent Responsive UX Design
Support Magic Product Zoom Pro
Shopping cost calculator
Google AMP module
Infinite ajax scroll supported
Optimized for SEO
9. Supro - Minimalist AJAX Magento 2 Theme
Supro is a clean and modern theme for Magento stores which is suitable for a lot of eCommerce stores such as fashion, furniture, decoration, etc. It has a friendly interface and standard UI/UX design, making your online store more impressive and attractive to visitors. And as a result, you can enhance your conversion rate dramatically.
More than that, the Supro theme is packed with various flexible extensions like Ajax Quick View, Ajax Layered Navigation, Instant Search, Mega Menu, Store Locator, and more which are very cost-saving. Most importantly, this theme is AMP-ready, enabling your customers to load the page instantly on mobile. Thus, it not only contributes to a reduction of abandonment carts but also helps you to the top of Google search results.
Outstanding features
16+ homepage layouts
Fantastic Header Styles
Powerful admin panel
Fastest AJAX Quickview extension
Fastest Fly AJAX Cart Extension
AJAX Layered Navigation with Price Slider
Instant Search
Product Variation Swatches
Instagram Shop
Professional Blogging
Optimize website
10. Siemon & Salazar - Clean AMP Magento 2 Theme
Being a clean and flexible theme, Siemon & Salazar will be an intelligent choice if you are looking for a theme to design for Magento 2 stores. It includes 12+ homepage layouts which are able to fit with many types of store. Also, Siemon & Salazar is very easy to use and configure. Whether you are a beginner, you can also control everything. You do not need to spend more time adjusting it.
What's more, this theme can be responsible for any device. Especially, thanks to AMP integration, the loading time of your website will be improved. The estimated time for the mobile loading time is 2-3 seconds; it can help reduce the abandonment rate on your Magento 2 store.
More interestingly, this theme is also bundled with more than 20 powerful extensions as Lazy Loading, One Step Checkout, Price countdown, etc.
Outstanding features
12+ unique demo layouts
Support Blog module
Search engine optimization
Product page lightbox
Free icon Fonts supported
Responsive and Retina ready
Amazing header styles
Product Slider module included
Integrate QuickView
11. Ecolife - Multipurpose Magento 2 AMP Theme
Ecolife is an organic food Magento 2 theme suitable for any online supermarket store as Food and Drink, Fresh, Organic Food, Vegetable, etc. This theme comes with many powerful features, bringing the best customer experience. They are Lazy Loading, One Step Checkout, Search by Ajax, Store Locator, etc. Furthermore, the Ecolife theme is 100% fully responsive on all devices, making your store look professional and impressive in customers' eyes.
AMP integration of Ecolife allows customers to load the mobile page instantly. Afterward, your customers will have a wonderful experience when purchasing on your website, and thus, you also increase sales for your business.
Outstanding features
6+ premade layouts
Flexible admin panel
Various header styles
Support Mega Menu
Show list categories easily
Daily Deals module included
Ajax Layered Navigation
Ajax Search supported
12. Infinit - Multipurpose Magento 2 AMP Theme
Not only is Infinit a good UX-designed theme, but it also is suitable for all devices, especially available AMP technology. Thanks to AMP, the page loading speed has improved quickly. Your customers only need 2-3 seconds to load all contents on your mobile device, which brings them satisfaction and happiness before making a purchase.
In addition, Infinit theme includes more than 20 unique homepage layouts; you can choose it for any Magento 2 store. So why don't you install this theme and experience the wonderful things?
Outstanding features
All steps in one page - One Step Checkout supported
GDPR included
Google AMP extension supported
Support Social Login
Ajax Infinite Scroll
Optimize for SEO
Ajax Layered Navigation
Support Product Labels
Available QuickShop extension
Fantastic heading and footer styles
Lookbook Pro supported
Shop By Brand
13. Claue - Clean, Minimal Magento 2 AMP Theme
If you are seeking a modern and clean theme for your Magento 2 website, don't miss the Claue theme. It has 20+ homepage layouts as well as tons of flexible features for your shop, which can save more than $699. Besides, Claue theme can meet any type of store as you wish, as it's a multipurpose theme.
One important thing, the Claue theme is integrated with Google AMP. It supports your customers to load all contents on the mobile device instantly without waiting for more time. It's a reason why they leave their cart without checkout. With the support of AMP technology, it helps reduce the abandonment rate effectively.
Outstanding features
Fully responsive and mobile-optimized
Multiple header options
Product variation swatches
Lookbook collection
Instagram shop
Sale Popup
Store locator
Instant search
Layer navigation with price slider
Sale off-page
Guest wishlist
Lazy load
Compatible with significant extensions from Mageplaza, MGS, Magenest, etc.
The bottom line
To sum up, AMP technology is the most important tool for enhancing the loading speed on Magento 2 stores. However, choosing the most effective and suitable theme for your website has never been easy. Understand that, therefore, we list the Top 13 Best Magento 2 AMP themes - Hope that you can choose the best one!
Thanks a lot for reading!
Website Support
& Maintenance Services
Make sure your store is not only in good shape but also thriving with a professional team yet at an affordable price.
Get Started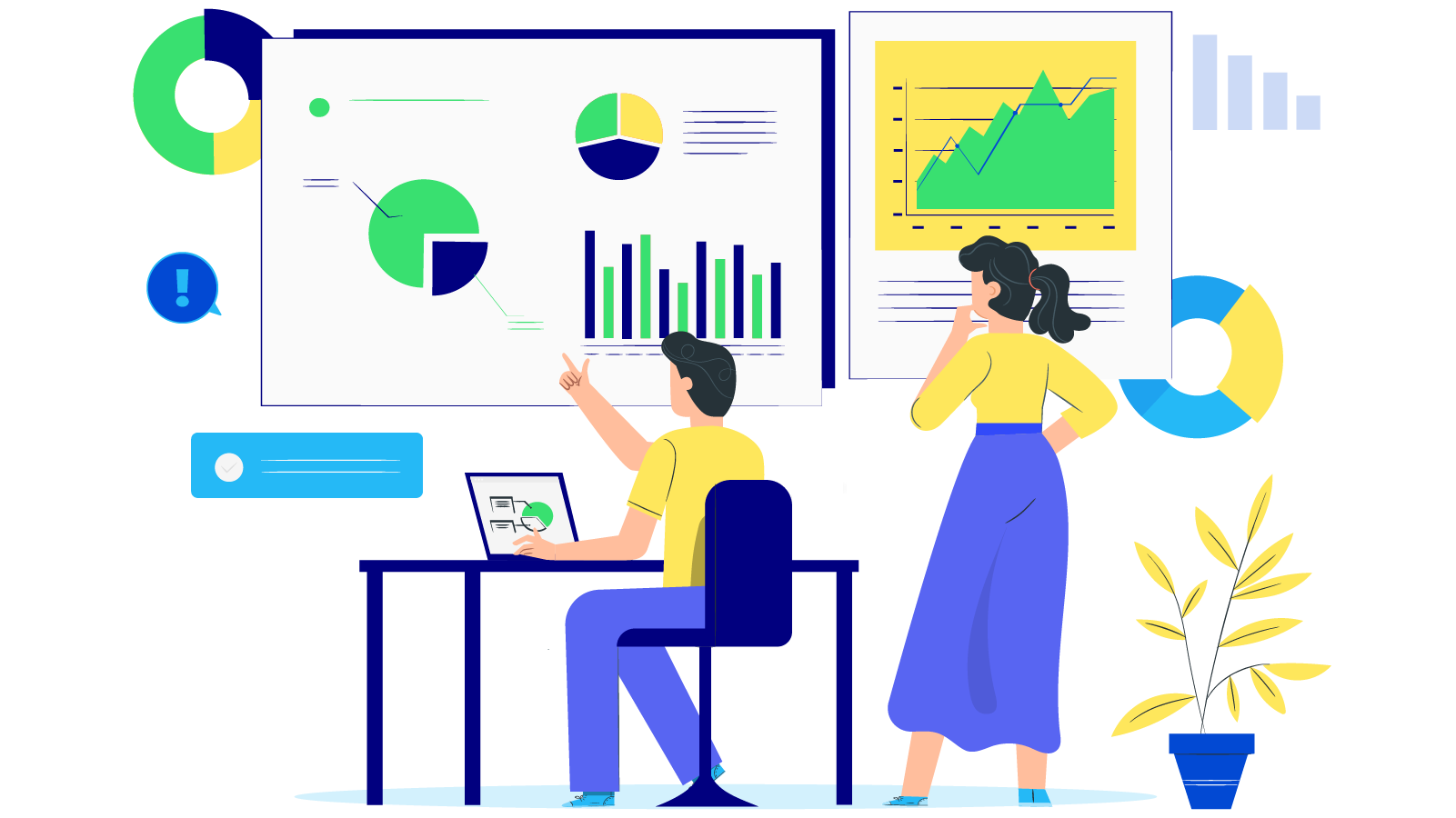 New Posts



Subscribe
Stay in the know
Get special offers on the latest news from Mageplaza.
Earn $10 in reward now!